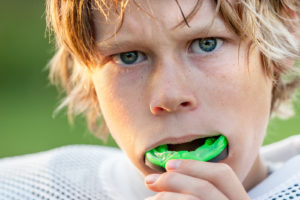 Mouthguards are a vitally important piece of your sports equipment. And like the rest of your equipment, caring for your mouthguard is important to its longevity. Taking good care of your mouthguard means it will last longer as well as stay clean and fresh longer.
Here are a few basic tips to help you care for your mouthguard:
– Store your mouthguard in a sturdy, vented container. This allows the mouthguard to dry thoroughly after each clean and keeps bacteria from growing.
– Before and after each use (whether for a game or practice), be sure to rinse your mouthguard. This will ensure it won't stick and releases any leftover residue. Another option is to brush your mouthguard with a toothbrush and water.
– Regularly clean your mouthguard using warm soapy water. It is recommended to do this weekly to fortnightly, depending on usage. Be sure to rinse it thoroughly after each cleaning!
– Never leave your mouthguard soaking in hot water or out in the sun. This can break down the structural integrity of your mouthguard and also change the shape.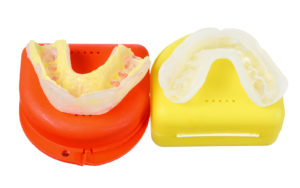 In addition to basic cleaning, it is recommended that you bring your mouthguard in to your dentist during regular checkups. This will allow your dentist to evaluate the mouthguard for fit, and even give it a more thorough cleaning.
Your dentist will also let you know when it is the right time to replace your mouthguard. Remember, you want a clean, sturdy mouthguard to help protect your teeth from damage during collisions or accidents during games. If your mouthguard is no longer fitting properly, or is damaged, then it cannot protect you fully.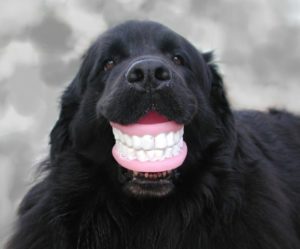 Also remember that pets love to chew on things like your dental mouthguard, so find a good container and keep it away from prying pets!