Correct Your Smile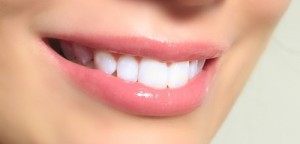 At Vivid Dental, your confident smile is our greatest reward. If you are self-conscious about your smile, we can speak with you about what options are available to correct your smile.
A simple clean and polish can make a major difference to your smile. Our general and preventative services include a check-up and professional clean. This removes surface staining caused by things like tea and coffee, and also removes the build up of calculus, commonly called tartar or plaque.
If your teeth are damaged or have old, discoloured, or broken dental work, your smile may benefit from restorative services, such as fillings, inlays and onlays or crowns.
Alternatively, you may need smile enhancement services such as teeth whitening, porcelain veneers or dental bonding. We'll discuss the current state of your teeth and what options are best for your smile. We also offer Invisalign for those wishing to correct the positioning of their teeth, but also avoid the look of traditional braces.
Perhaps your teeth are a little crooked and you'd like them to be straight? Modern orthodontics can be as simple as a removable plate or full fixed appliances. There are many orthodontic options available for all age groups, and some modern orthodontic appliances are virtually unnoticeable.
If you are missing a tooth or a number of teeth, you can be self-conscious about your smile. Missing teeth can affect your bite, cause stress and damage to your other teeth and make eating less enjoyable due to difficulty in chewing. If you've lost teeth, there are a number of options to fill the space to improve the look of your smile and functionality of your teeth.
The first step in correcting your smile is to book a consultation. We'll discuss how you want to correct your smile and determine what options are best for you.
At Vivid Dental, we look forward to giving you a confident and vivid smile.