Smile Enhancement
At Vivid Dental we want you to be able to smile confidently so if you look in the mirror and there is something you don't like about your smile, we can help. We have a range of services ranging from lifting and brightening the appearance of your teeth to changing the shape and positioning of teeth.
Whitening
This is the most commonly used method of smile improvement used. It's easy, safe and reversible. There are two main options, one that is done in our surgery, and customised home whitening.
The option that is best for you depends on your lifestyle and the current colour of your teeth so come in and speak to us so you can find out what will work for you.
Dental Bonding
Is a great option for people that notice specific problems with their front teeth such as chips, blemishes, a tooth that is pushed back and not in line with the rest of your teeth, gaps between teeth and irregular edges.
Dental bonding uses a filling material and is bonded and blended in to match your tooth colour. It's also a great option for children who are self conscious about gaps and chips.
Porcelain Veneers
For those that are looking for a smile makeover then veneers are a great way to achieve that result. A veneer is a thin piece of porcelain like a fingernail placed over the front of your teeth.
Full veneers are used when there is a larger change required and where there are a combination of cosmetic concerns such as crooked, deeply stained, chipped teeth and gaps.
Crowns
In cases of Smile Improvement, dental crowns are used to restore the look and function of badly broken down teeth and to improve the bite plane in cases where the bite has collapsed.
Since a crown encases the whole tooth, it can improve the look, especially in teeth that have had root canal and are quite darkly stained.
Book an appointment today to visit us to discuss your individual situation.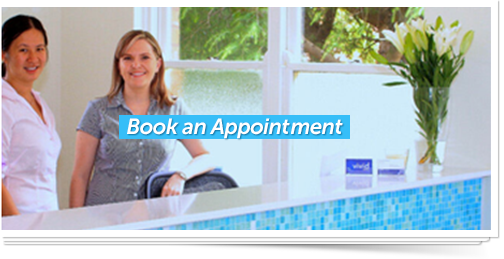 Any surgical or invasive procedure carries risks. Before proceeding, you should seek a second opinion from an appropriately qualified health practitioner.